About Sunnyside Pet Cremation Services
How We Started
My name is Lynsey Hornsby. My husband Ian and I set up Sunnyside Pet Cremation Services from our smallholding, Sunnyside Poultry. 
I have my terriers, Tinkerbell (the children's name choice, not mine!) and Bess, at home along with rabbits and geckos and Hammy the Hamster! Luna the very lively young Hungarian Vizsla joined our family in August 2017. Being a very sociable dog Luna comes to work with us and is either with me in the crematorium or with Ian in Hornsby's office.
Previous visitors may occasionally have caught a glimpse of Marmalade, the feral cat who one day decided to adopt us. Marmalade became a much adored fixture at Sunnyside. Sadly, after a short illness, we had to make the decision to say goodbye.
On our smallholding we breed and sell hens, keeping many different varieties. Our children even keep their own breeding flocks of bantams and we successfully show our birds. Visitors will not fail to notice the cockerels crowing and the hens singing their egg songs! 

The Sunnyside Family
A good friend of ours, Jeanette Mountney, assists with running the business, and it will be either Jeanette or I who look after visitors and collect pets from the vet. Jeanette and her family have a lovely Spaniel named Bailey.
Our children (pictured) will be seen playing around the farm at weekends and during school holidays.
Our smallholding is in a lovely semi-rural location in the National Forest, tucked behind the main road alongside our own wood. We are close to Burton, Swadlincote, Derby and Ashby which makes us easily accessible.
We made the decision to set up a pet crematorium after feeling disappointed with the options available locally in the East Midlands area once Pip, our old Jack Russell, had been put to sleep.
We knew then that with some alteration work to the existing stable block we could create a beautiful, welcoming, friendly and professional pet crematorium. 
In September 2015, the building work was complete and the necessary permits had been granted.
We are very proud to have achieved our aim, in providing a comforting and dignified environment where much loved pets can be given an individual same day, on site cremation. 
We have been so overwhelmed by positive feedback and support since our opening that we have now included a Feedback page on this website, which we hope will give owners peace of mind that their pet will be treated with love, dignity and respect whilst in our care.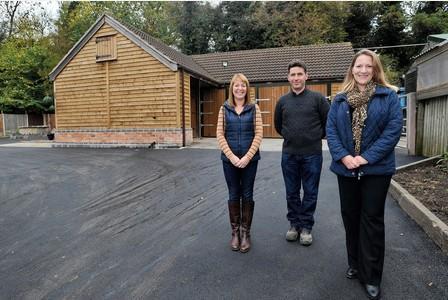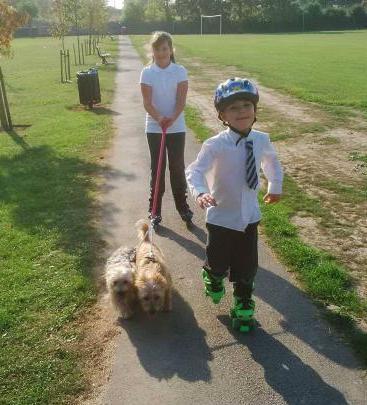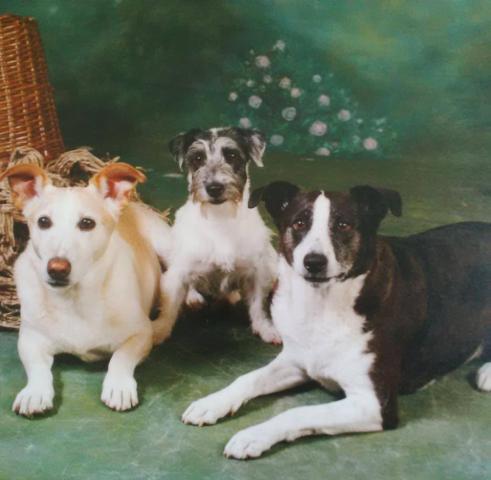 Our birds are all kept to very high welfare standards; the constant presence of foxes and buzzards, as well as the need to breed true prevent us from free ranging our birds, they are kept back garden style with plenty of space, natural light and freedom. 
A mixed flock of geese are kept on our farm and we have beehives in the wood. 
As our crematorium is located on a smallholding we are unable to cremate any animal classed as poultry or livestock, either for customers or our own farm.
Privacy Statement - Crematorium Customer Data
Names, contact information, pet details and payment information are detailed on a legally required Transfer Note. Transfer Notes in paper form are held on file and will be referred to for repeat customers.
A copy of the Transfer Note is given to the vet when an animal is collected. The vet will always have an account for the customer where name, address etc is held so the information in the Transfer Note is already known to the vet.  I usually try to leave off my prices on vet's copies of the Transfer Notes, although this is not always possible.
A message of condolence is usually posted on FaceBook, where no identifying details directly relating to the (human) customer are given. Occasionally the town or country of origin will be mentioned as part of the animal's obituary.  Sometimes a customer will identify themselves by commenting on the post or leaving a review.
Electronic information is on customers is very vaguely detailed on our accounts spreadsheet, listing the customer's name for cross referencing purposes.
I will use the customer's address to post casket nameplates and have had need on a couple of occasions to write to request outstanding payments.