Feedback and Testimonials
We feel incredibly privileged to be entrusted with the care of our customer's pets after their final days, and have received nothing but wonderful feedback and compliments on the level of service we provide. We have a lot of tears but also smiles, photographs and happy memories shared in our little meeting room.
Some of the comments are detailed below:

We were very touched to receive a thank you card from the owners of Flint, the much loved Staffie pictured opposite, along with the following comments on our Facebook Page. "Thank you so much for the care you showed to my boy flint. He is now at rest in his lovely Staffie casket. Can't thank you enough. x Thank you Leigher and Mark."
Leigher also left us the following 5* review: "such lovely people and so caring, took wonderful care of my staffie flint,and put him in a lovely staffie casket as his resting place, i can't thank them enough for their time and compassion they showed xxx"
Sheena wrote: "I wish you were around when I lost my Springer Billy 15 months ago, he past whilst we held him, we had him cremated through the vets and I have him buried in our garden but it would have been better to know that he was really lovingly looked after at the end.
Keep up the good work x"
Mandy left us 5 stars along with the following review: "A lovely friendly and professional approach .. 110% compassion . Thank you for looking after Bea for me our cherished feline minx."

We collected Gemma pictured opposite from a vet in Derby. Jeanette, the owner of Gemma, commented on our Facebook Page and dropped in with a beautiful thank you card: "Sam & myself would just like to say a big heart felt thank you to two genuine loving & caring ladies Jeanette & Lynsey, who have totally guided us through the worst 2 days of our lives They have shown us so much compassion & support,they understood what we were going through, it was such a comfort to know our princess was being looked after with so much love & dignity we will never forget the kindness you have shown us."
Claire left us a 5* Review with the following comments: "My lovely little bunny Elodie, passed away and I found the vets to be very impersonal and wanted him put to rest sooner rather than later. One quick phone call to Lynsey and everything was sorted. The place itself is beautiful and the little rest room where we were able to say one last goodbye is such a wonderful touch. I am so so glad that we had this option available to us, it has certainly made things a lot easier. I would 100% recommend Sunnyside and I can't thank them enough."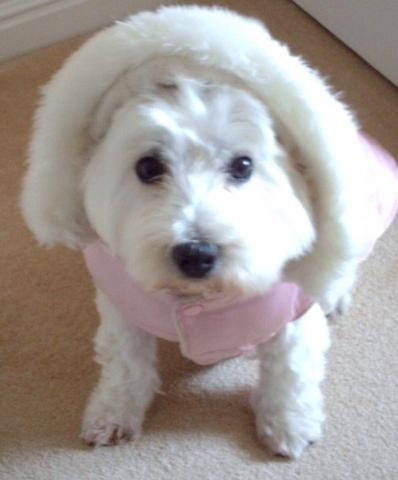 We were delighted to receive another 5 stars each from Lee and Mandy after caring for their beloved Yorkshire Terrier. Lee wrote "Cannot recommend you enough for Taking care of our beautiful little girl Molly, so much compassion and such a professional service. Making such a sad event a bit easier to deal with. Thank you so much xx" Mandy's kind comments were "Thank you for a wonderful and professional service and treating molly like a princess as she was to all of us."
A lovely comment from Dave, owner of Barney pictured opposite: "Thank you for looking after him. Your presentation of Barney's ashes and your caring service are second to none !"